Women's Pro Tour Pant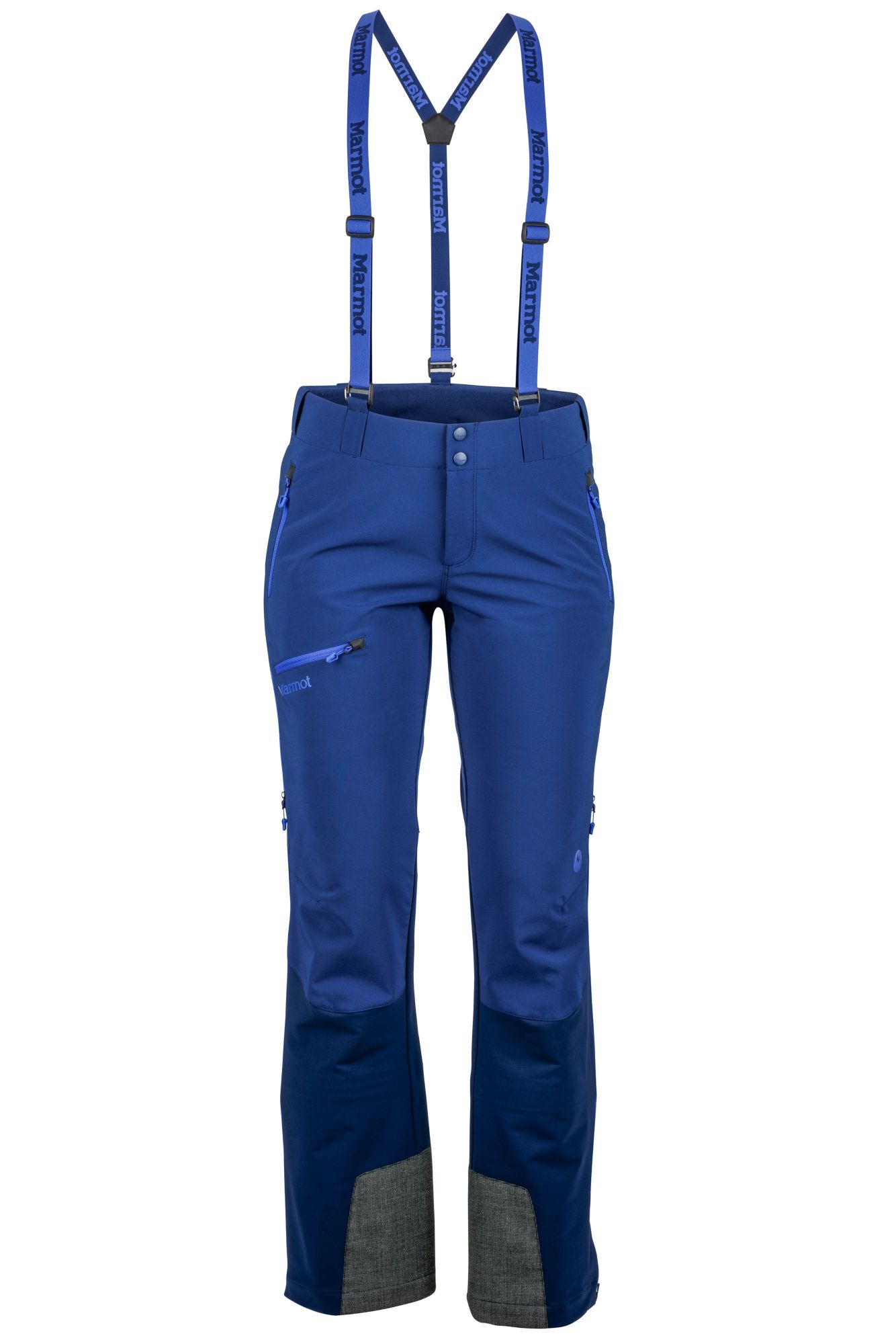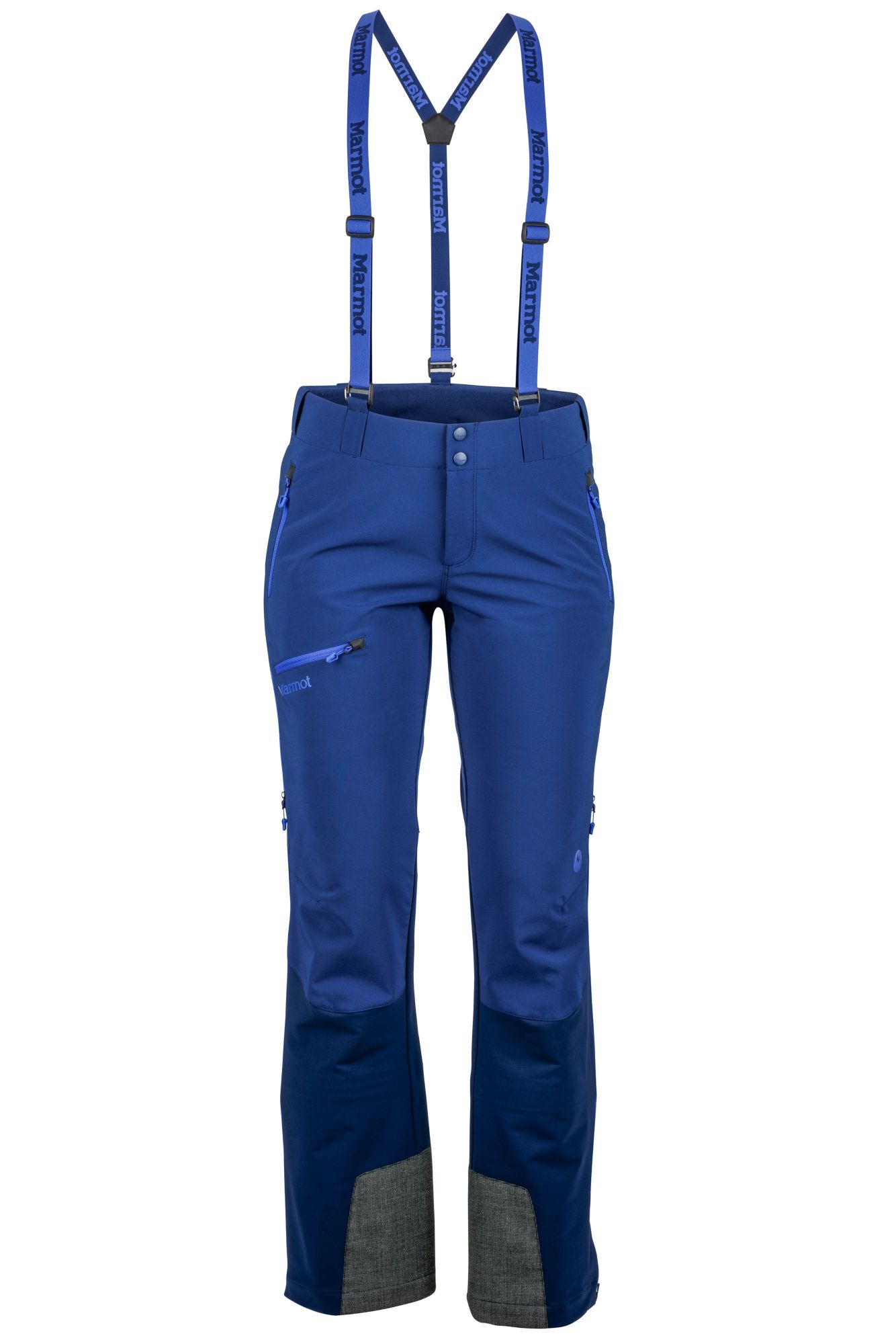 Women's Pro Tour Pant
Run the slopes ragged on bluebird days in a softshell pant that covers lots of ground. The versatile Women's Pro Tour Pant is a hard-going, easy-wearing pant thanks to its all-weather-resistant protective fabrics, breathable softshell and specially designed ski features.
Features
Marmot M2 Softshell
Polartec® Power Shield® Fabric
Windproof, Water Resistant, and Breathable
Zippered Hand Pockets
Zippered Thigh Pocket
Zippered Back Pocket
Removable Suspenders
Articulated Knees
Adjustable Snap Closure Waist with Fly Zip
Zip Leg Cuffs with Internal Gaiter
Cordura® Scuff Guards
Main Materials
Polartec®Power Shield® 84% Polyester, 16% Elastane 7.3 oz/yd, Softshell Double Weave 50% Nylon, 43% Polyester, 7% Elastane 8.1 oz/yd
Fit
Athletic Fit
Weight
1lbs 4.3oz (575.5g)
Style Number
85410
Athletic Fit
Athletic
Fitted at waist
Fitted thru knees
Fitted cuff opening
Slim
Fitted at waist
Tapers at knees
Straight cuff opening
Regular
Relaxed at waist
Slight taper at knees
Straight cuff opening
Loose
Loose at waist
Straight thru knees
Straight cuff opening
Women
XS
S
M
L
XL
XXL

Size

2
16
--

Chest

32-33
34-35
36-38
39-41
42-44
45-47

Sleeve

30.5
31
31.5
32.5
33.5
34.5

Waist*

24.5-25.5
26.5-27.5
28.5-30.5
31.5-34.5
34.5-36.5
37.5-38.5

Hip

35-36
37-38
39-41
42-45
45-47
48-49

Inseam**

30-31
31-32
32-32.5
32.5-33
33
33

*Trail-to-Town pants have specific waist sizes.
**Inseam lengths above are average size lengths. Some pants are available in additional inseam lengths and will display on the product page.