Women's Kitzbuhel Vest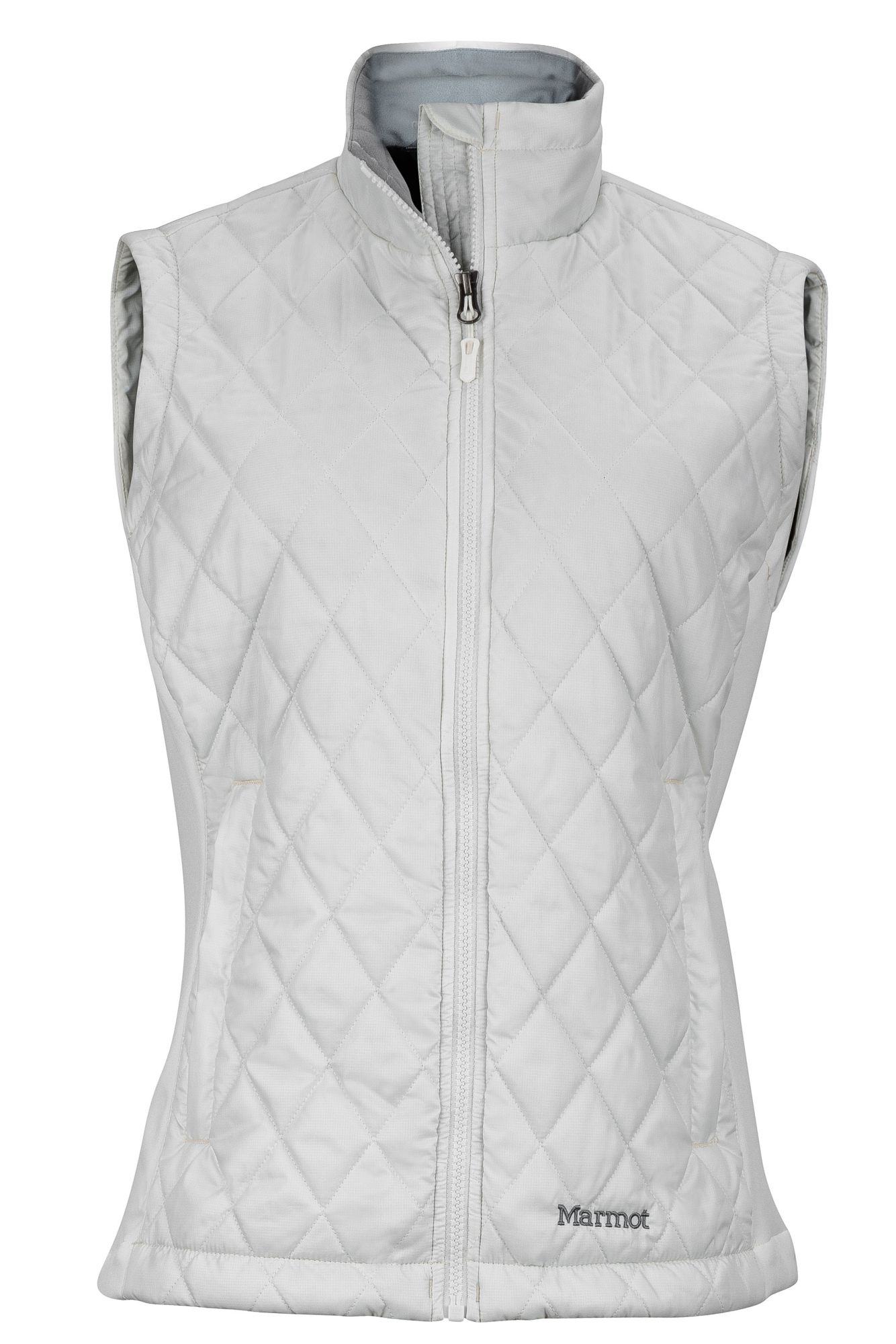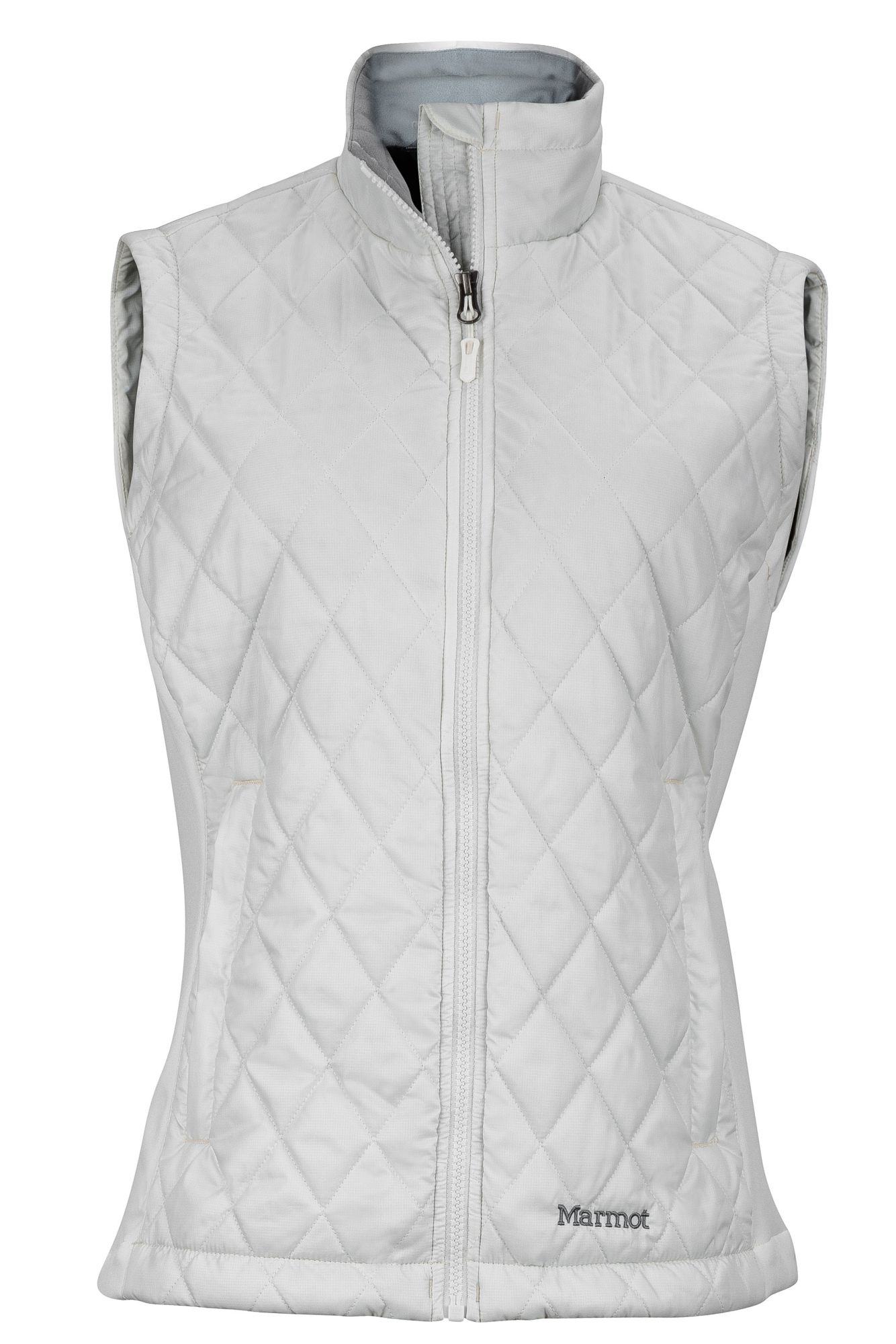 100% Polyester Ripstop 1.8 oz/ yd
The Kitzbuhel has been a perennial best-seller, blending style with year-round practicality to take the bite out of mountain evenings or add extra warmth against midwinter chill.
Main Materials
100% Polyester Ripstop 1.8 oz/ yd
Lining Material
100% Nylon WR 1.3 oz/yd
Insulation Material
Thermal R™
Reinforcement Material
92% Polyester, 8% Elastane Stretch 7.7 oz/ yd
Center Back Length (Base of neck to bottom of hem)
23.75in
Fit
Regular Fit
Weight
0lbs 11.6oz (328.9g)
Style Number
77400
Regular Fit
Athletic
Tailored shoulder
Shaped waist
Fitted hem
Semi-Fit
Relaxed shoulder
Tapered waist
Straight hem
Regular
Dropped shoulder
Straight waist
Loose hem
Women
XS
S
M
L
XL
XXL

Size

2
16
--

Chest

32-33
34-35
36-38
39-41
42-44
45-47

Sleeve

30.5
31
31.5
32.5
33.5
34.5

Waist*

24.5-25.5
26.5-27.5
28.5-30.5
31.5-34.5
34.5-36.5
37.5-38.5

Hip

35-36
37-38
39-41
42-45
45-47
48-49

Inseam**

30-31
31-32
32-32.5
32.5-33
33
33

*Trail-to-Town pants have specific waist sizes.
**Inseam lengths above are average size lengths. Some pants are available in additional inseam lengths and will display on the product page.
Rated

3

out of

5
by
susandc
from
VERY DISAPPOINTED
I HAVE HAD SEVERAL OF THE KITZBUHEL VESTS, AND ALWAYS LOVED THEM. THIS NEWEST VEST IS LACKING THE EXTRA PANEL AT THE ARMS WHICH REALLY ENHANCED THE FIT AND THE LOOK. THE ARMHOLE IS NOW OVERSIZED, WITH NO COMPENSATION OF THE PANEL. I WOULD NOT BUY THIS VEST AGAIN, AND FRANKLY AM SORRY THAT I DID NOT RETURN IT. AS ALWAYS, THE QUALITY OF THE PRODUCT IS QUITE GOOD, BUT THE DESIGN IS FLAWED AND NOT THE QUALITY THAT I HAVE COME TO EXPECT.
Date published: 2014-10-26
Rated

2

out of

5
by
Susanne44
from
Re-design ruined a great vest
I have 3 of these vests and love them, obviously, but was so disappointed with the changes they made to the design that I returned it. They made so many substantial changes, but did not change the name, leading people who love the vest to expect it to be pretty much the same as always. They made it longer, a snugger fit, lightened the already light fill, omitted the elasticized flange at the armhole which kept in the warmth and made the fit more flattering, and--the worst--changed the zipper from one that zips both up and down to one that zips only down. I am short (5'2"), and found the bi-directional zipper to make this such a good fit, giving me the flexibility to zip it up or down or both, depending on my activity and how much movement I needed. I returned this one and will not be buying any more. Such a shame.
Date published: 2014-11-04
Rated

1

out of

5
by
jump4joy
from
Vest is terrible with single zipper-
The current Kitzbuhel vest is disappointing and the design is not the same as the old vest. The worst change is the elimination the double zipper and in addition the quality is poor. You seem to cut corners on the new vest and it shows! Please re instate the double zipper and increase the quality of the design as noted in the other reviews. I have 2 old vests with the double zippers and love them. I will NOT purchase any new vest with the cheap single zipper and change in the fit design
Date published: 2015-05-22
Rated

1

out of

5
by
KarenC
from
So Disappointed
I have had numerous of these vests in the past which I wore all the time, and like many other reviewers, I was very, very disappointed to received this new design. I agree with all their points. Extra armhole flap, quality of the material and most of all the double zipper is missing and in now a single zipper. Ugh!! I bought this and never opened it as I was still wearing the other 2 vests I've bought in the past. I just opened it and tried it on and unfortunately my time has expired to return it, so I guess I am stuck with it. Marmot.......please bring back the old style and let me know when you do.
Date published: 2016-08-08
Rated

5

out of

5
by
Janica
from
Great vest!
This is a very stylish vest! I ordered a large but discovered it was too roomy and did not fit right. The medium fit fine, but was a bit snug when worn over a sweater. But I still love it.
Date published: 2014-10-17
Rated

5

out of

5
by
Bester
from
Love my Kitzbuhel Vest!!!
I have another one of these vests and would have one in every color if I could. They are just the right weight without being too bulky. Fit is a little big(I got a Large) and the next size down is too small so need to take it in a little bit. But I have many other Marmot products which I love. Great quality.
Date published: 2014-12-16
Rated

5

out of

5
by
MVaux
from
Great Ski vest!!!
I bought this for my Mother in law for an extra layer of warmth under her ski jacket. She loves it. It fit like a glove and is not bulky but added the warmth she needed when skiing in CO.
Date published: 2015-12-29
Rated

5

out of

5
by
tle365
from
Great Fit, Super Warm
Nice fit and finish. Keeps core super warm! Looks great!
Date published: 2015-01-08