Long Hauler Duffle Bag Large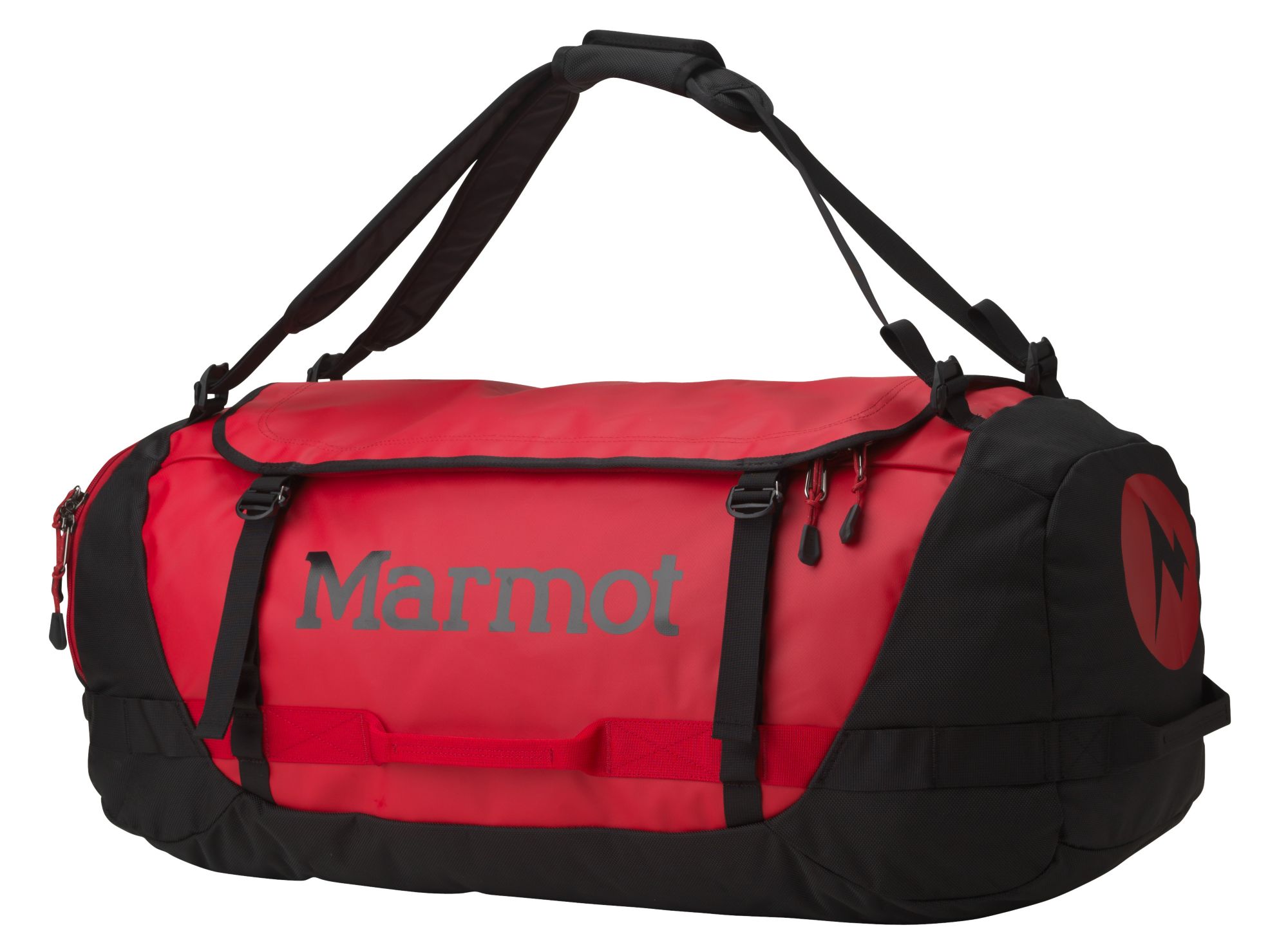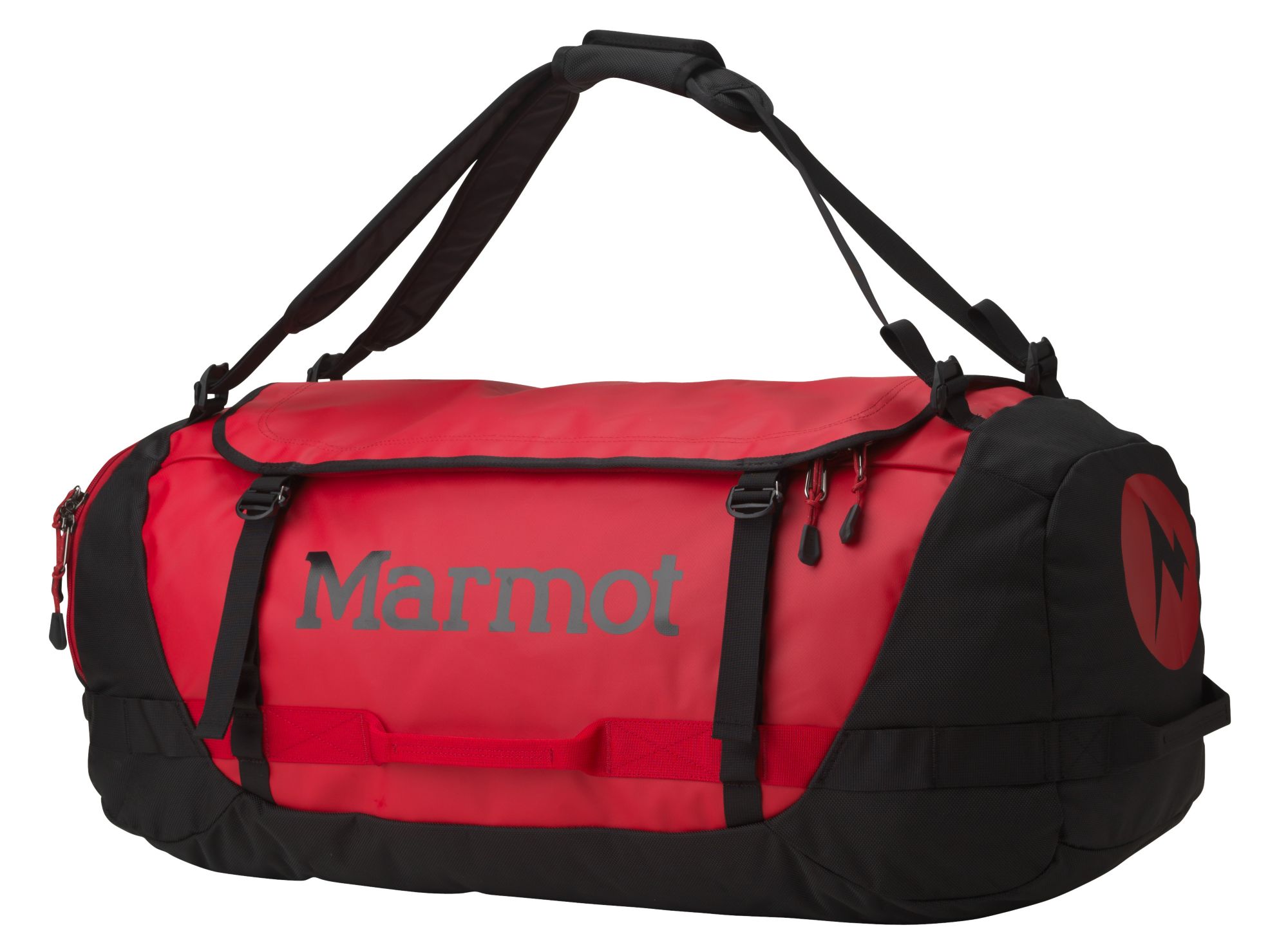 1000d TPE Laminate (Phthalate-Free) 100% Polyester
Nothing beats the transworld hauling capabilities of the ultra durable Long Hauler Duffle. Oversized for all your essentials whether an expedition or a month-long dream trip to climb in France, the Long Hauler is built for the most demanding travel challenges. Detachable, adjustable carrying handles double as shoulder straps and a side handle allows easy loading and unloading. Water-shedding fabric and design plus integrated lash points and haul loops for roof-rack travel. The compression straps have a quick-release buckle.
Features
Large D-Shaped Main Zipper with Rain Flap
Removable Shoulder Strap Harness Converts to Carrying Handles
Zippered Pocket on End to Secure Smaller Items
Side Handles/Haul Loops
Internal Pockets
Compression Straps
Double Bottom to Increase Durability
Haul Loops on Both Ends
Daisy Chains
Main Materials
1000d TPE Laminate (Phthalate-Free) 100% Polyester
Lining Material
210d 100% Nylon
Reinforcement Material
1680d 100% Nylon Ballistics
Weight
2lbs 12oz (1247g)
Volume
4575ci » 75 liters
Pack Dimensions (Inches L x W x D)
29 x 12.5 x 12.5in (73 x 32 x 32cm)
Style Number
26820
Rated

5

out of

5
by
DeniseGS
from
Perfect Carry On
I was debating between this bag and Patagonia's version. Ultimately I went with this after having used marmot bags in the past and been very satisfied. I couldn't be happier and got so many compliments and questions about it. It's amazing how much you can fit in and still carry on. My only wish is that there was a hip strap to take some of the weight off the shoulders, but the other features are so convenient it's hard to complain.
Date published: 2015-08-27
Rated

4

out of

5
by
Anonymous
from
Been dragging two of these
Been dragging two of these bags across Nepal for a number of years. They function great in the baggage carousel and also in the baskets of porters on extremely remote treks. They are super rugged. Be forewarned - the large is big enough to challenge your powers of restraint in packing for flights. It's quite big. My only suggestion would be to make the zipper pulls a bit stronger - mine popped off after a few years of very intense tugging.
Date published: 2013-08-15
Rated

4

out of

5
by
Anonymous
from
Love the Long Haulers..I have
Love the Long Haulers..I have 5! I use to use base camp duffels but just loved the way Marmot made the straps both handles or shoulder straps...you dont have to get multiple straps out of the way when opening the main compartment. I will say I like the straps on the first generation better because the lower connection points were further apart. On the new version they are closer together and rub your sides more...not as comfortable caring a load. Back to the positives. The other great feature on these bags are the separate storage pocket on the end/top. This let's you store med to small items without getting lost in the main compartment or that you want to get to quickly. It is also great for storing shoes or things you want to keep away from your clean clothes. The bags are very durable...I have yet to have anything blow out. Highly recommended!!
Date published: 2013-08-15
Rated

5

out of

5
by
Pete
from
super bag!/ (size: small)
I purchased this as a gym bag and carry on. I have used it every day for about a month. Its a little small as a gym bag when you need to carry say boots plus a change of clothes, but it still works. Otherwise it is perfect. I removed one of the straps, tightened the other, it lies tight across my lower back, great on subways, in elevators, etc. It does not collapse in a cheap fabric heap on the bench in the gym as all my other bags have, nor does it turn into kind of a blob when you have it on your shoulder without much in it, and it fits great in all lockers. It is clear it will last for decades, zippers are bulletproof. The shoulder strap DOES NOT SQUEAK as you walk along as do many cheap bags with cheap plastic strap hooks. Pocket in the lid is great, flaps open with mesh revealing deodorant, razors, etc. Other interior pocket good, as is exterior end pocket. This bag is essentially waterproof, was walking in a drenching rainstorm for a half hour, notebook inside dry as a bone. No it does not have the much over hyped mesh pocket for wet gym clothes, I bring a small plastic bag.....SUPER SUPER BAG, the only choices you have to worry about are size and color.....I'm glad I got the small, I'm about to order a medium as a travel bag who needs wheels anyway... The black color is great as much as I wanted the red, the red just too eye catching for New York City...... Just buy it, these bags are worth every penny.
Date published: 2013-12-23
Rated

5

out of

5
by
SevenHillsRM
from
Great bag for camping gear haul in or out
I needed a heavy bag with side handles and straps to carry my gear to base camp and then pack out from there. This bag fit the gear exactly as I measured and is well built and rugged, surviving even on the luggage rack on my 4WD vehicle. I won't buy anything else. Fantastic, great construction, heavy seams, rugged and can take a beating!
Date published: 2014-11-22
Rated

5

out of

5
by
Kento
from
best duffel bagever!
I bought this bag a week ago, and I still haven't found any flaws. It swallows a lot and there's no problem carrying it full! Highly recommended.
Date published: 2014-07-23
Rated

5

out of

5
by
MikeK
from
Awesome Bag
Really happy with this bag. I travelled throughout Africa and the pack hasn't even got a scratch on it. Quality materials and strong stitching means that this bag will last a lifetime. No more busted zips or seams. This bag is the real deal and I love it.
Date published: 2014-05-14
Rated

5

out of

5
by
Airking
from
Great Bag
I just purchased my XL Long Hauler bag a month ago. Great features, great material and constructed well. We will see if it is durable in a years time. I am going to purchase the Large for short trips since I am always flying a couple times a month
Date published: 2014-11-11