Greenland Baffled Jacket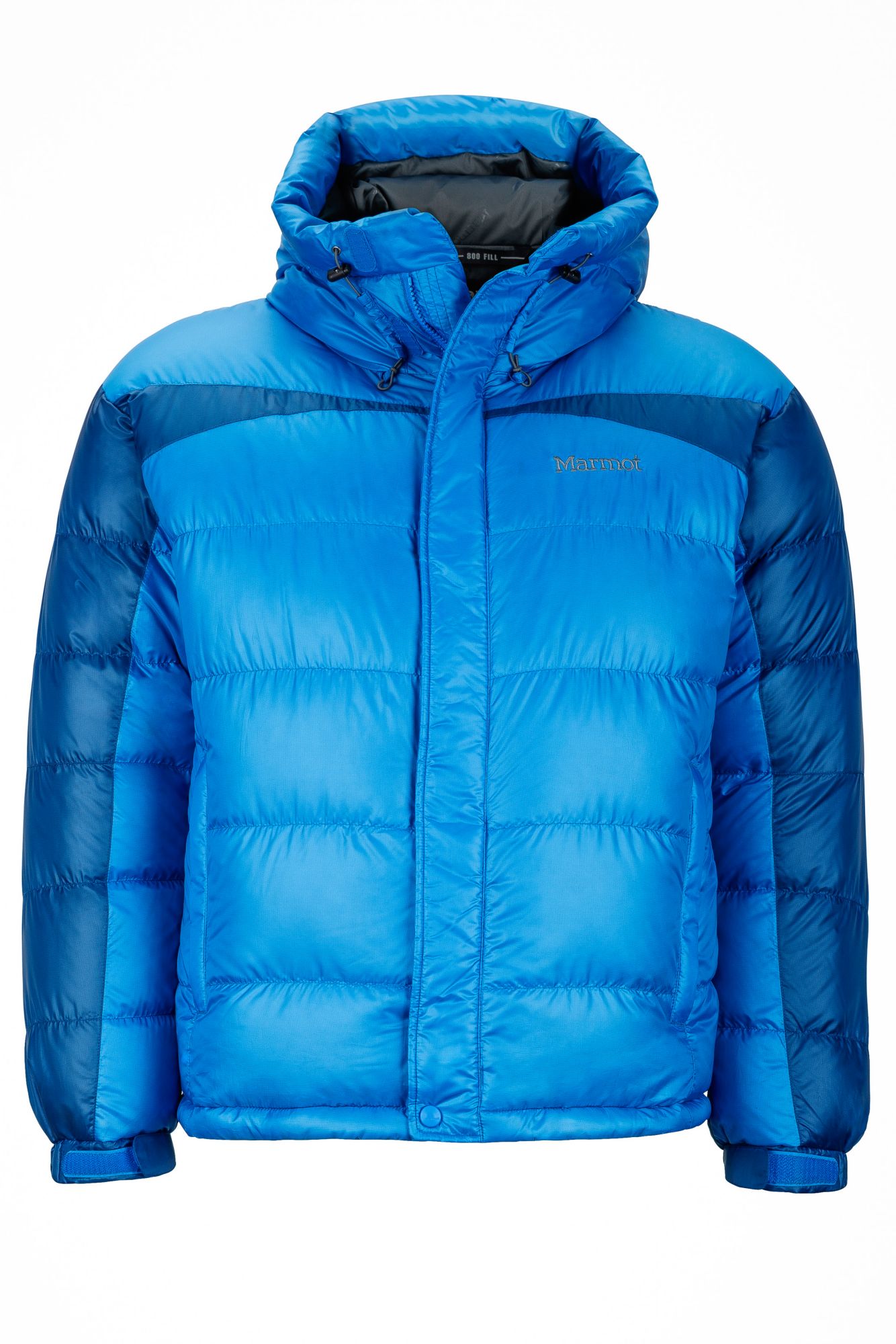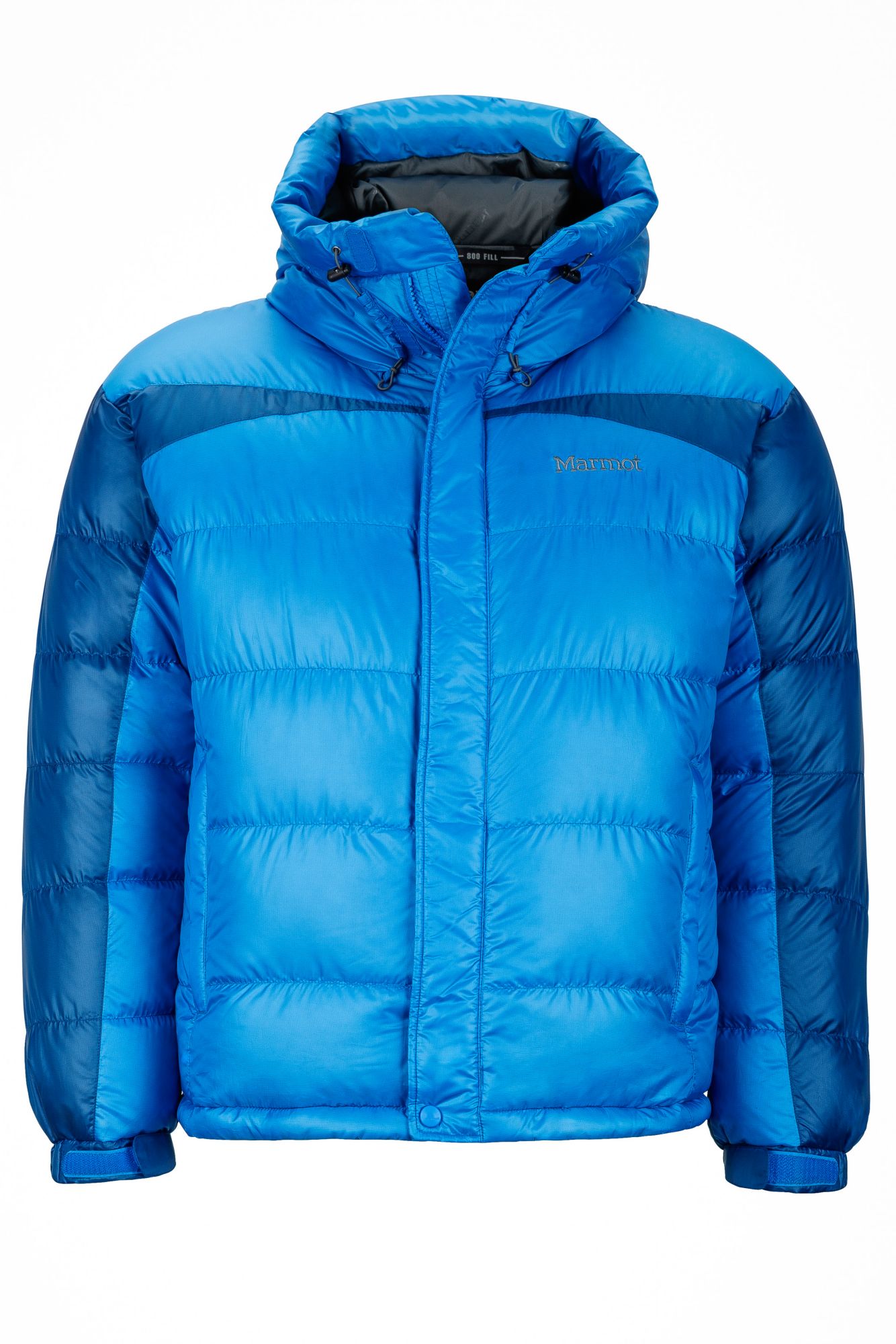 100% Polyester DWR Mini Ripstop 1.2 oz/yd
A serious cold weather jacket. Stuffed with our highest 800 fill power goose down, the baffled construction and down-filled draft tube keeps the warmth regulated properly. The draw cord hood muff and adjustable elastic Velcro cuff seal you in nice and tight, while the Angel-Wing design gives you freedom of movement.
Main Materials
100% Polyester DWR Mini Ripstop 1.2 oz/yd
Lining Material
100% Polyester Embossed WR 1.8 oz/yd
Insulation Material
800+ Fill Power Goose Down
Center Back Length (Base of neck to bottom of hem)
29in
Fit
Regular Fit
Weight
1lbs 11oz (765.4g)
Style Number
5067
Regular Fit
Athletic
Tailored shoulder
Fitted hem
Semi-Fit
Relaxed shoulder
Tapered hem
Regular
Relaxed shoulder
Straight hem
Relaxed
Dropped shoulder
Loose Hem
Men
XS
S
M
L
XL
XXL

Size

28
30
32
34
36
38

Chest

33-35
36-38
39-41
42-44
45-47
48-50

Neck

--
15.75
16.5
17.25
18
18.75

Sleeve

31
32
33
34
35
36

Waist*

27-29
30-31
32-33
34-36
37-39
39-42

Hip

34-35
36-37
38-39
40-42
43-45
45-48

Inseam**

30
31
32
33
34
35

*Trail-to-Town pants have specific waist sizes.
**Inseam lengths above are average size lengths. Some pants are available in additional inseam lengths and will display on the product page.
Rated

5

out of

5
by
Anonymous
from
Again, another piece that you
Again, another piece that you hope you don't need too much but when you need it, you want it built right! Upon reaching high camp, 17,200' on Denali, we were blasted by 30mph headwind coming into camp. Air temps were such that the wind-chill was around -30*f and we still had to build camp! No problem, I deployed the Greenland and never felt cold. This jacket rocks! The generous cut of the hood and sleeves made it easy to cut snow blocks while wearing and I never did get cold. This is a beast of a solid jacket!
Date published: 2013-08-15
Rated

5

out of

5
by
Anonymous
from
After having this jacket for
After having this jacket for 2 years I still love it. The baffled design does wonders to maximize the warmth of the down. The hood is in fact big enough to fit over a helmet. I use it most in a camp setting - I am coldest at the end of the day sitting at camp while marveling at my campfire's ability to sink into the snow as it burns. Seriously, this jacket has as much 800 fill down as my 30 degree bag (hydrogen). If you slap on a shell over this coat you'd be hard-pressed to find conditions you couldn't enjoy. I have never regretted buying this jacket!
Date published: 2013-08-15
Rated

5

out of

5
by
EmBomb
from
Superb
I've had this jacket for close to a year and I'm still delighted with it. The biggest benefit is that it is extremely warm, so much so that you it is only appropriate for temperatures below 30 degrees, and could honestly go really far below Sub-Zero. While designed for hardcore Mountain climbing, it has a good style, and fits in well in the city. The construction and materials are top notch, and I can see myself using it for at least the next 7-10 years with proper care. One unexpected feature of this coat is it's extremely large hood(with plenty of insulation by the way). It's perfect for people using helmets, and for those who aren't can easily be cinched to keep the wind out. From casual strolling to hardcore Mountain climbing/hiking, I think anyone would be happy with this coat. It's definitely a go to coat for extremely frigid conditions.
Date published: 2014-12-20
Rated

5

out of

5
by
Richard Leo
from
Best coat I have ever owned.
I'm 60 years old and have owned this coat for 3 years. It is amazing. It's the lightest, most comfortable in every way coat ever! The pockets are warm, the hood is warm and it looks great too. When I say warm, I mean it keeps you from being cold. I've never gotten warm or too hot. It's just perfect. I wear it in temps from 45* on down and I'm always just right. I'm really amazed.
Date published: 2016-01-13
Rated

4

out of

5
by
Majestic
from
Definitely warm but not durable
My 10+ year old Marmot down jacket was getting so many wear holes for the down to escape and the shell was turning blackish from dirt that I threw it away. I mainly used it for icefishing, cross country skiing, and tree climbing (I'm a climbing arborist) when the temperature is in single digits or below. When the Greenland Baffled arrived, I was surprised by the incredibly thin exterior shell which I believe would tear very easily during my normal use. That was my biggest concern but there were a couple other disappointments- no powder skirt (which is also excellent from blocking wind), the collar is same material as the shell (unlike my old jacket that had a nice, soft fleecey material to prevent chafing), and the cuffs are also made of the shell material which I believe would be prone to wearing out prematurely. I think the cuffs should have powder skirt to block snow and wind...you know how annoying it is when you fall and get snow rammed up the cuffs. The positives of the jacket are it's definitely gonna keep you warm, super light, super duper packable, excellent wind resistant shell, the hood is full of down and just big enough for helmet, red/sunset color is high visibility, and the interior pockets are big. Bottom line is this jacket is good IF you don't come into contact with tree branches or other abrasive objects. I'd recommend it if its above -20 Fahrenheit, packability is a concern and/or you just need it in the urban world. Oh and the fit is perfect so don't buy the next size bigger to get additional bulkiness. I'm 5'10" and 170 pounds and got the medium. The lack of abrasion resistance is a deal killer for me so I called customer service to see what they could offer to suit my needs. They were easy to contact and cool although it was annoying to have the warmth of their down jackets "explained" to me since I told them how I loved my last one to death. She steered me to the Mountain Down because the shell is more durable. She also told me I should have sent them my worn out jacket for repair or credit towards a new jacket. I really regret throwing it away and won't do that again. It's been a couple weeks since I shipped the Greenland Baffled back and I'm still waiting for the Mountain Down. Fortunately, the weather has been mild so I haven't needed it yet.
Date published: 2016-02-03
Rated

5

out of

5
by
Sackco
from
The Best Down Super Warm Jacket
Great style and warmth, however I found it to run slightly big in the large size. I normally wear large, so I purchased that size. When I received the jacket, and tried it on.....a bit too large. A medium would of been perfect.
Date published: 2015-10-25