Eos 1P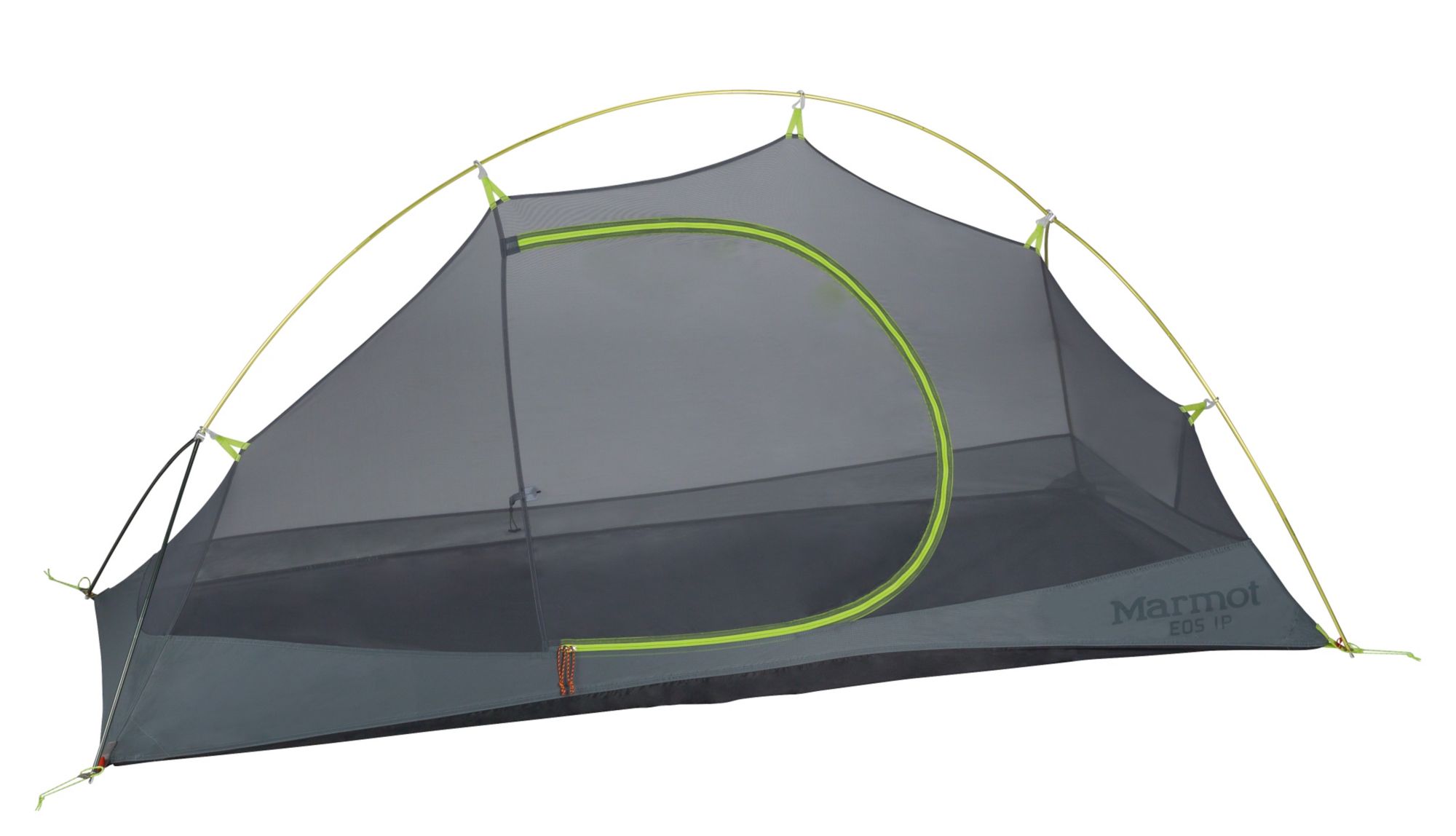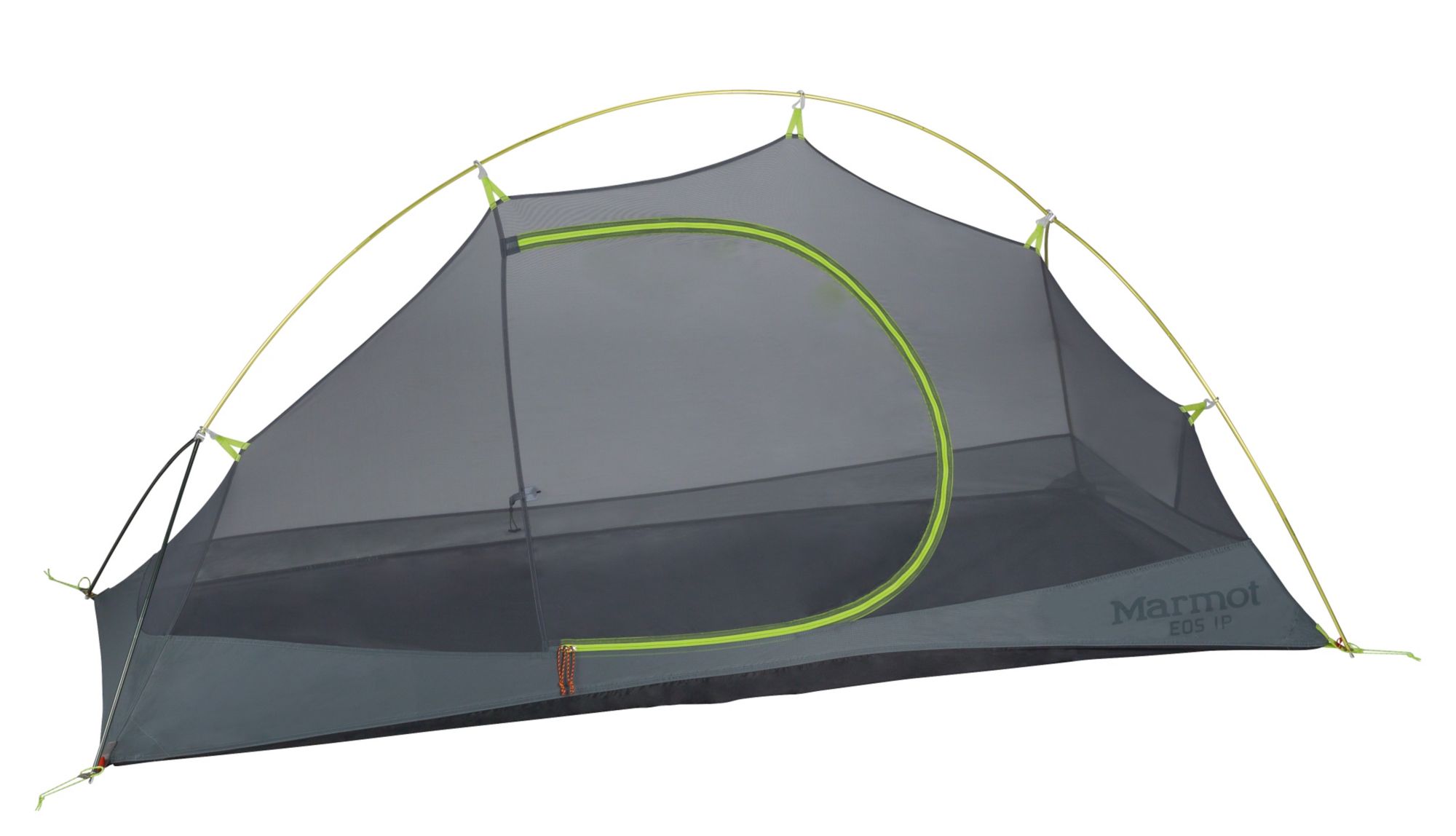 21 sq ft, 1.9 sq m
For solo outings, whether through-hiking or just kickin' it outdoors for a night, the EOS provides a sturdy, lightweight shelter with ample space for one and their gear.
Features
One D Shaped Door, One Vestibule
Seam Taped Full Coverage Fly with Vents
Color Coded "Easy Pitch" Clips and Poles
Free-Standing Design
Seam Taped Catenary Cut Floor
Can Be Used with Bare Bones Setup
Interior Pockets for Small Gear Organization
Light-Reflective Points
Jingle-Free Nylon Zipper Pulls
Optional Footprint Available
DAC Featherlite NSL Poles
Stuff Sack Size
21.5 x 6in | 55 x 16cm
Tent Floor Fabric
40d 100% Nylon 3000mm W/R, F/R
Tent Canopy Fabric
20d No-See-Um-Net F/R
Tent Fly Fabric
40d 100% Nylon Ripstop, Silicon/PU 1800mm W/R, F/R
Tent Vestibule Area(s)
7.85 sq ft, 0.73 sq m
Tent Floor Area
21 sq ft, 1.9 sq m
Tent Dimensions
36 x 37 x 87in, 91 x 94 x 220cm
Tent Pole Data
1 / DAC Featherlite NSL 8.05mm
Tent Min Weight (Poles, Body, Fly)
2lbs 7oz (1114g)
Tent Max Weight
2lbs 13oz (1262g)
Tent Packed Size (In Stuff Sack)
21.5 x 6in (55 x 16cm)
Style Number
27600
Rated

4

out of

5
by
Mr Vinegar
from
Bored for Me
Tent purchased for a hike on the AT. Used it seven over nights and had no complaints. Goes up easily and quickly which is a plus as one day we had to pitch tents in the rain. Hint: to avoid getting the bed too wet, I first put up the fly and then raised the tent from below the fly. I am short (5'5") so no problem with head room
Date published: 2016-05-09
Rated

5

out of

5
by
Anonymous
from
I just took this tent out for
I just took this tent out for its first trip. Excellent minimalist tent! Top notch quality, breaths great with the fly, sweet vestibule area, and ridiculously easy to set up. This is a beautifully designed minimalist tent. I emphasize minimalist... There are only two drawbacks to the Eos-1P's minimalist design that must be known... The roof area is very skinny on your head when sitting up and its a little compact at your feet when sleeping on your back. The second issue will only be a potential concern if your tall like me and have big feet. I'm 6 foot tall and have size 13 feet. These issues are not a deal killer for me, but rather a mild workable annoyance. All the plus features on this tent far out weigh the negatives. I thoroughly enjoyed my weekend with this tent and look forward to many more. This is my second Marmot tent and I'm now completely hooked. My other Marmot is a 4-season Thor 3P alpine tent. Marmot tents rock!
Date published: 2013-08-15
Rated

2

out of

5
by
AT Matt
from
Got wet.
I am currently sitting in this tent in the rain on the Appalachian Trail. I've been happy with it every night for the last 8 days, but water has now soaked up through the floor - even with the footprint they sent me. I guess I don't understand why they would use a fabric that is not 100% water proof for the floor of this thing? Maybe I missed something and it's only meant to be used in dry conditions.
Date published: 2016-05-21
Rated

5

out of

5
by
vireyda
from
Favorite Tent
I've had a Marmot Eos for almost 3 years now and it sees between 2 and 3 months of use every year. The tent is still just as great as when I bought it. It is durable, keeps you dry, ventilates fantastically without freezing you to death, and sets up and takes down fast. I also really love that on clear nights I can go free of the fly and still be totally enclosed in happy mesh. Safe from bugs and with a great view. I generally clip the fly on at the bottom just in case I need to sling it over if the weather changes during the night. If you do this, you can even clip the fly on without lights really and even without getting all the way out of the tent if you're stretchy. I'm only 5'7 so generally bring most of my gear into the tent with me to sleep, rather than using the vestibule, but when I've had loads of gear (field science, hooray) the vestibule has fit two 55 liter packs and a pair of boots) The tent is really light as well. It's perfect if you require protection for variable conditions. When my tent needs replacing, it will be this tent, and when my partner and I finally buy a two person tent, it will likely be a Marmot as well because of my very positive experiences with their gear. My one teensy complaint is that sometimes the tent door ( in the mesh, not the fly) sometimes sticks just a little.
Date published: 2015-02-05
Rated

5

out of

5
by
RJK1
from
NC explore
I really love this tent. I am 5'11" and have plenty of room to sleep. Packs small and very easy set-up. Great tent.
Date published: 2014-03-10
Rated

4

out of

5
by
CrabDude
from
Great lightweight easy tent, *no footprint*
This is a 5 star tent, except apparently there exists no footprint for it. You'll find one online, but it's for an older model with different dimensions. As a tent, it's incredibly lightweight, easy to setup and seems fairly durable given it's mostly mesh. I took it on a 4 day hike from Yosemite Valley to Tuolumne Meadows.
Date published: 2014-09-08
Rated

5

out of

5
by
Monica
from
My favorite tent
I've had this tent (and an older version of it) for years. I am 5'1" and my favorite color is orange, so this is the perfect tent for me. A friend of my used it, who was 6'1" and he said he wouldn't want it much shorter. The vestibule is huge. The rain fly can be adjusted for breathability. The tent height is nice; although it does get a little narrow on the top, I have not found it to be a problem. Pockets inside are a nice luxury.
Date published: 2015-06-20
Rated

5

out of

5
by
Ugimp
from
Great travel tent, and if your short
This is my second Marmot tent and will replace the one I have with another. This one went for a two month trip to Europe and started to show its age. Leaks developed on the main outer cover main seam and also the corners of the inner floor. Luckily I had seam sealer. The tent held up to the constant rains during July but I would recommend that you put your pack in a large garbage bag just in case the floor soaks thru with moisture. Luv the compact size and light weight. The sealed seam material was coming off on much of the outer cover due to so much use.
Date published: 2016-08-03